Former FPE President Hilary Scarsella of Colgate Crozier Divinity School is organizing a conference on Gender, Sexual, and Racial Justice in April. It's free, virtual, and open to the public–register for the Zoom sessions today!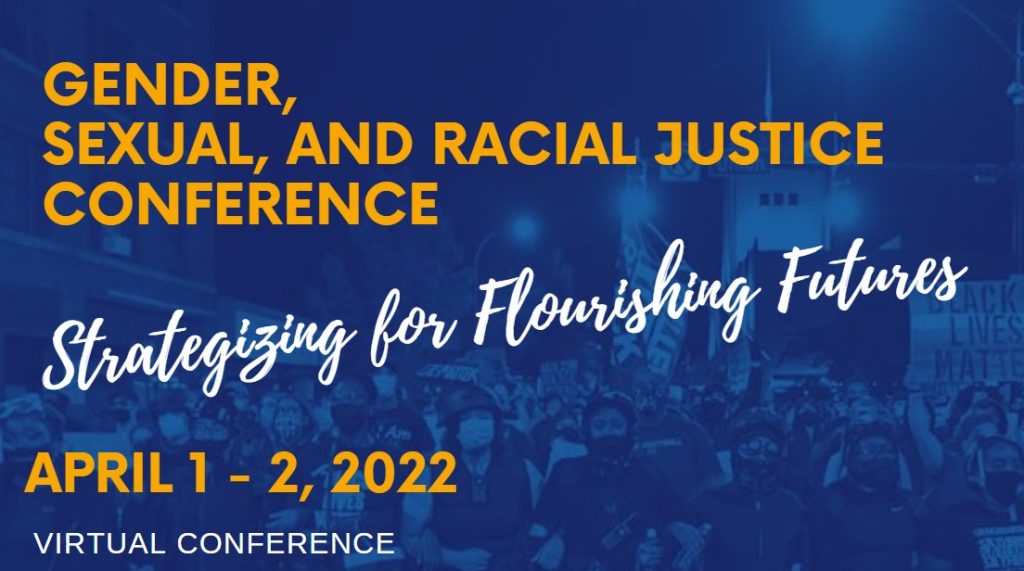 Here's information on the conference from its website:
On the shoulders of its previous, longstanding program in Women and Gender Studies in Church and Society, CRCDS launched a new program in Gender, Sexual, and Racial Justice in the spring semester of 2021. Join us as we create space on April 1-2, 2022 for collective visioning of the program's future, as well as the future of broader collaborative work to end social violence that targets women, LGBTQ+ persons, survivors of abuse, and communities of color. We offer this as a space for participants to (re)ground and cultivate deeper, accountable relationships with broader networks of academics, activists, and ministers working to make flourishing futures manifest in gendered, sexual, and racial terms. The main components of our virtual time together include:
A Call to Imagination by GSRJ Director, Dr. Hilary J. Scarsella
A Community Leaders Panel, in which leading instigators for gender, sexual, and racial social change guide us in strategizing for flourishing futures.
A Scholar's Panel, in which renowned experts whose theological work promotes gender, sexual, and racial justice guide us in strategizing for flourishing futures.
Collective Guided Reflection/Worship, in which hold space for spiritual nourishment and imagination.
Workshops, led by CRCDS faculty, that cultivate tools of thought and practice relevant for pursuing just futures. To view, the workshops click HERE.
A Reciprocal Call to Action, in which we together articulate the futures we have imagined over the course of the conference and shape our steps forward.